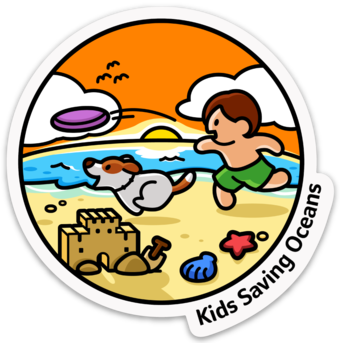 Day at the Beach Sticker
Kids Saving Oceans is based in beautiful St. Pete, Florida. We are fortunate to have some of the best beaches in the world close to us. This 3.5" sticker celebrates our beaches (and includes a cameo by Miles' rescued Jack Russell Terrier, Oliver) and our need to keep them clean and healthy.
This sticker can be used indoors or outdoors. We donate one dollar for every sticker sold to Keep Pinellas Beautiful, an affiliate of Keep America Beautiful.